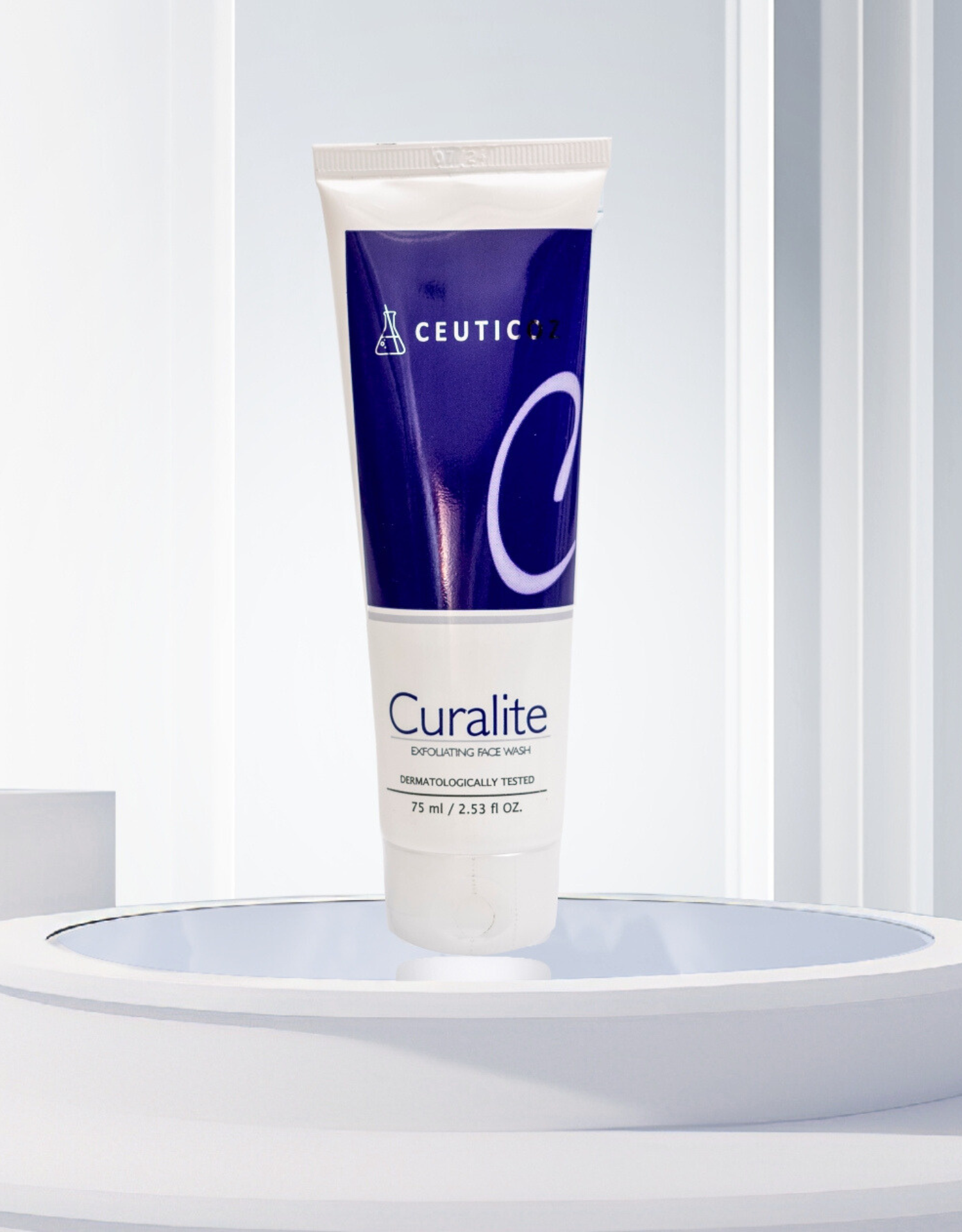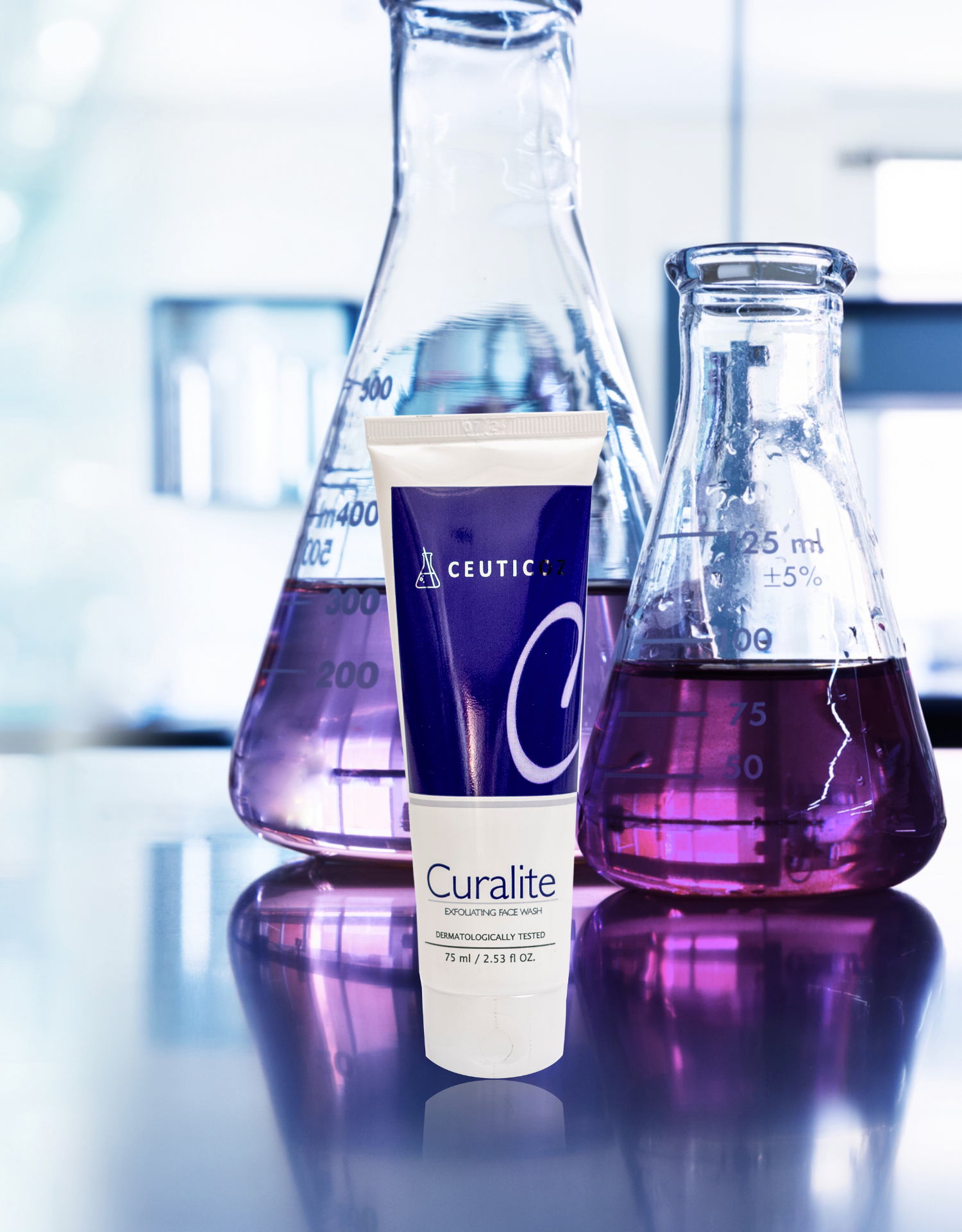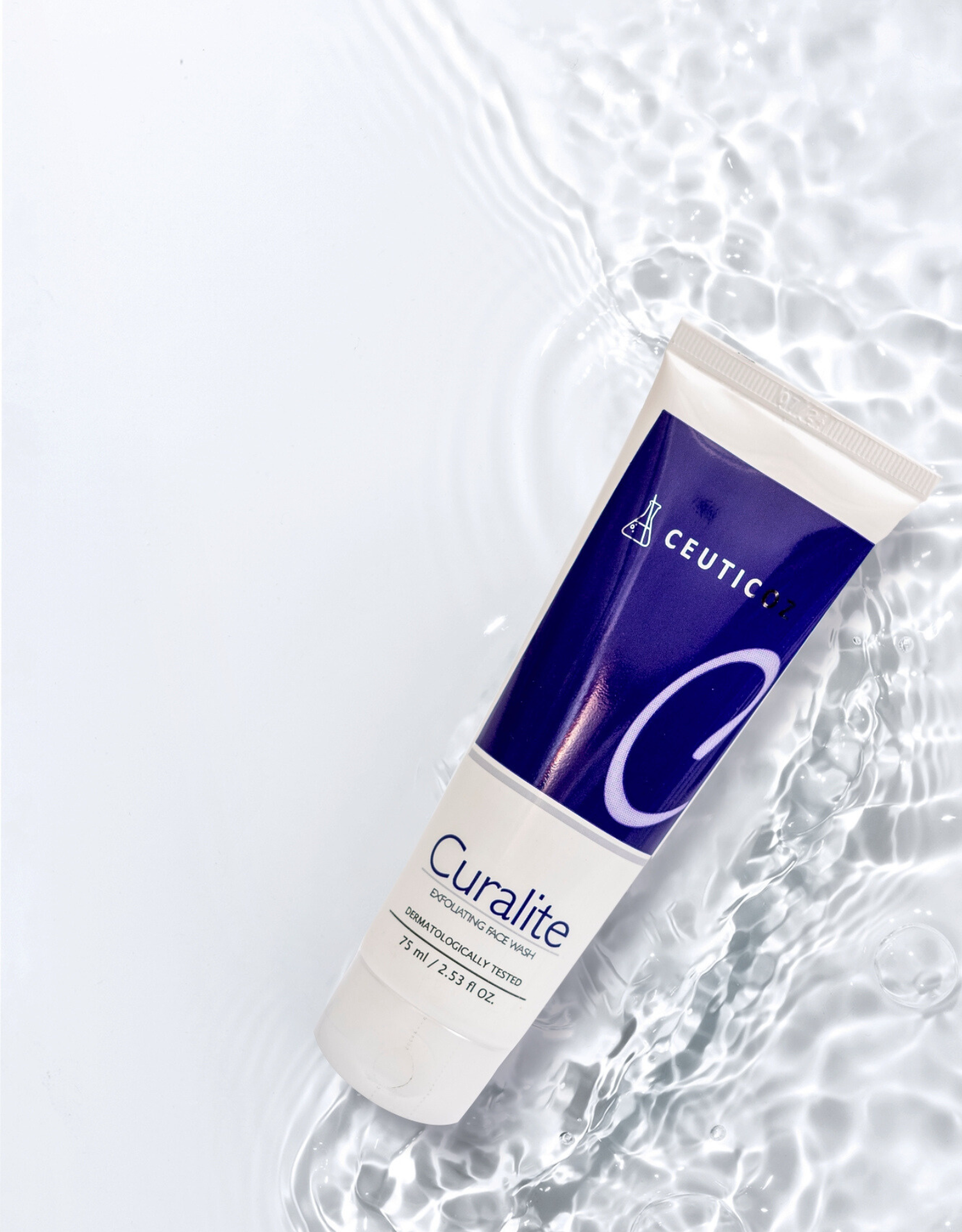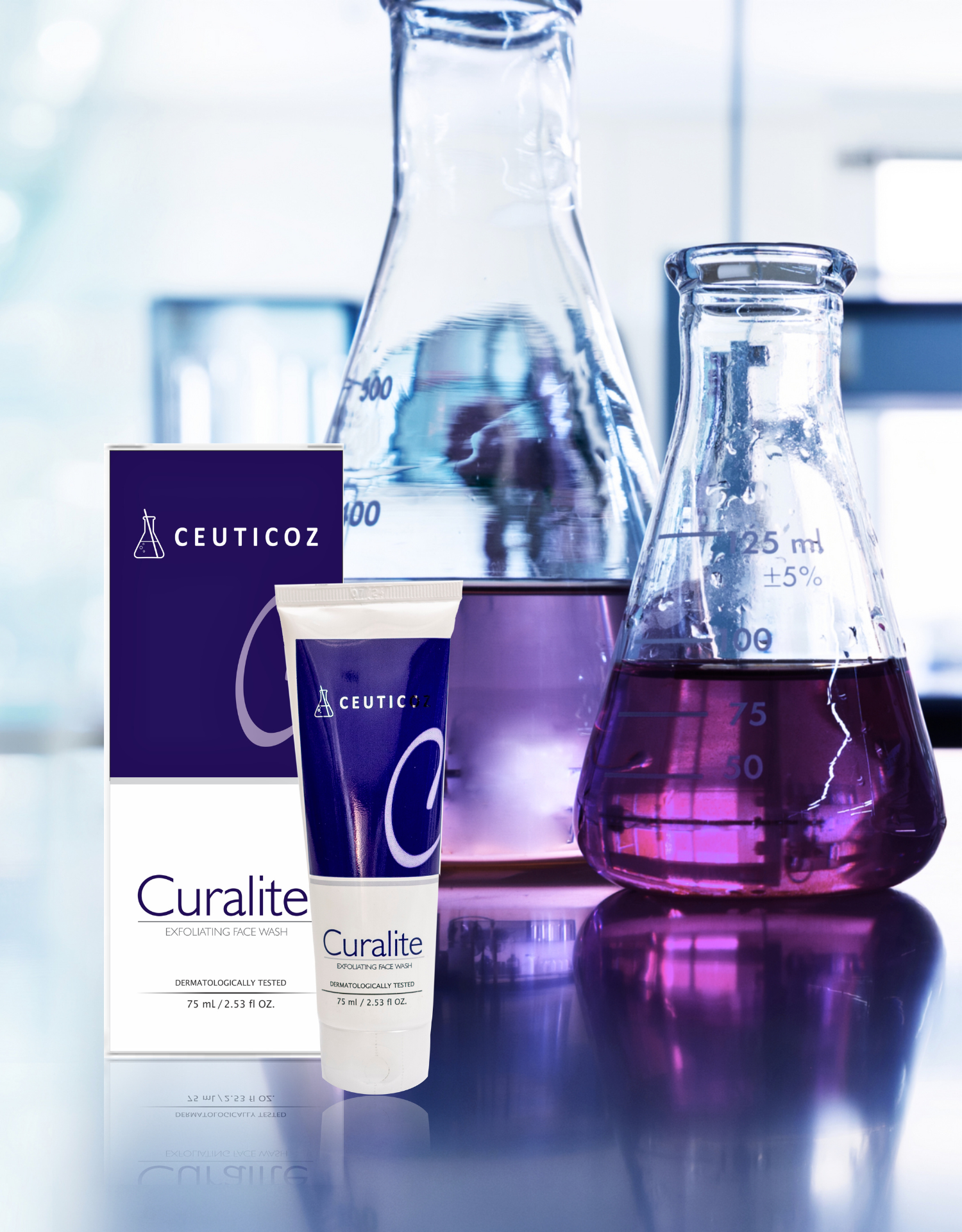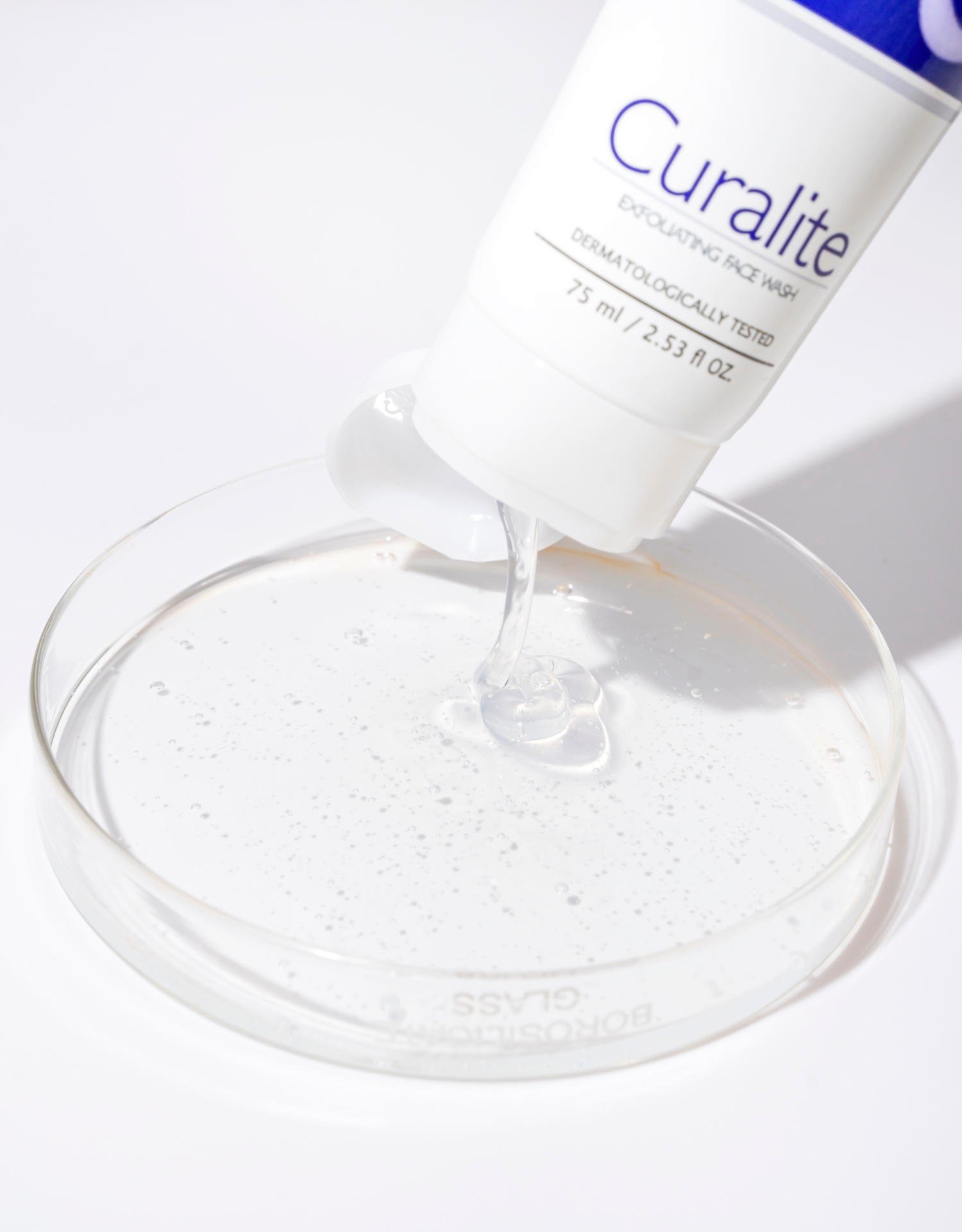 Curalite Exfoliating Facewash
For all skin types, pH balanced, clinically tested ingredients, paraben free, targets hyperpimentation
& uneven Skin Tone
Curalite Exfoliating Facewash is infused with glycolic acid and designed to provide gentle yet powerful exfoliation, revealing a radiant and refreshed complexion. It contains glycolic acid, an alpha hydroxy acid (AHA), known for its ability to slough away dead skin cells and promote skin renewal. The exfoliating action of glycolic acid also helps to smoothen rough and uneven skin texture promoting a refined and polished appearance.
Despite its exfoliating properties, Curalite Exfoliating Facewash is formulated to be non-drying and gentle on the skin which is suitable for daily use.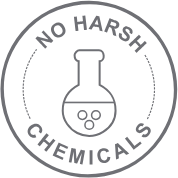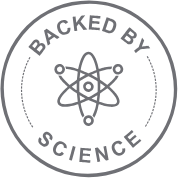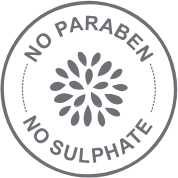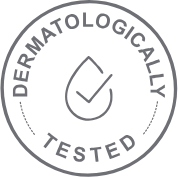 Gentle yet effective exfoliation
Promotes a radiant complexion
Refines skin texture
pH balanced
Glycolic Acid
Active Mineral Complex
Niacinamide
Panthenol
Aloe Vera Extract
1. Squeeze a small amount on wet palm.
2. Gently massage all over the face working into a rich lather while avoiding the eye area.
3. Rinse thoroughly with water.
4. For best results, use twice daily
5. AM/PM
Oily skin
Dry Skin
Combination Skin
Normal Skin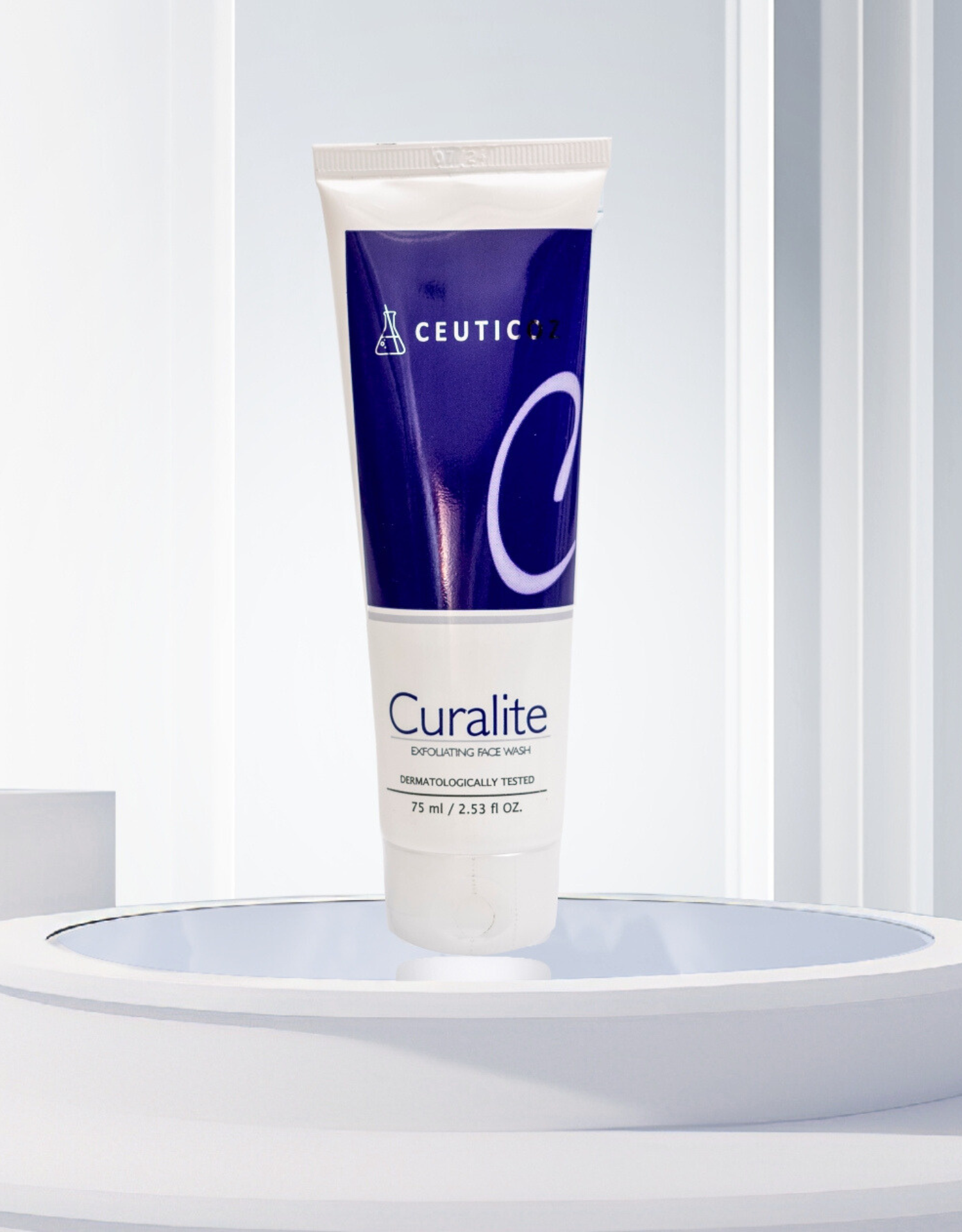 BEST PAIRED WITH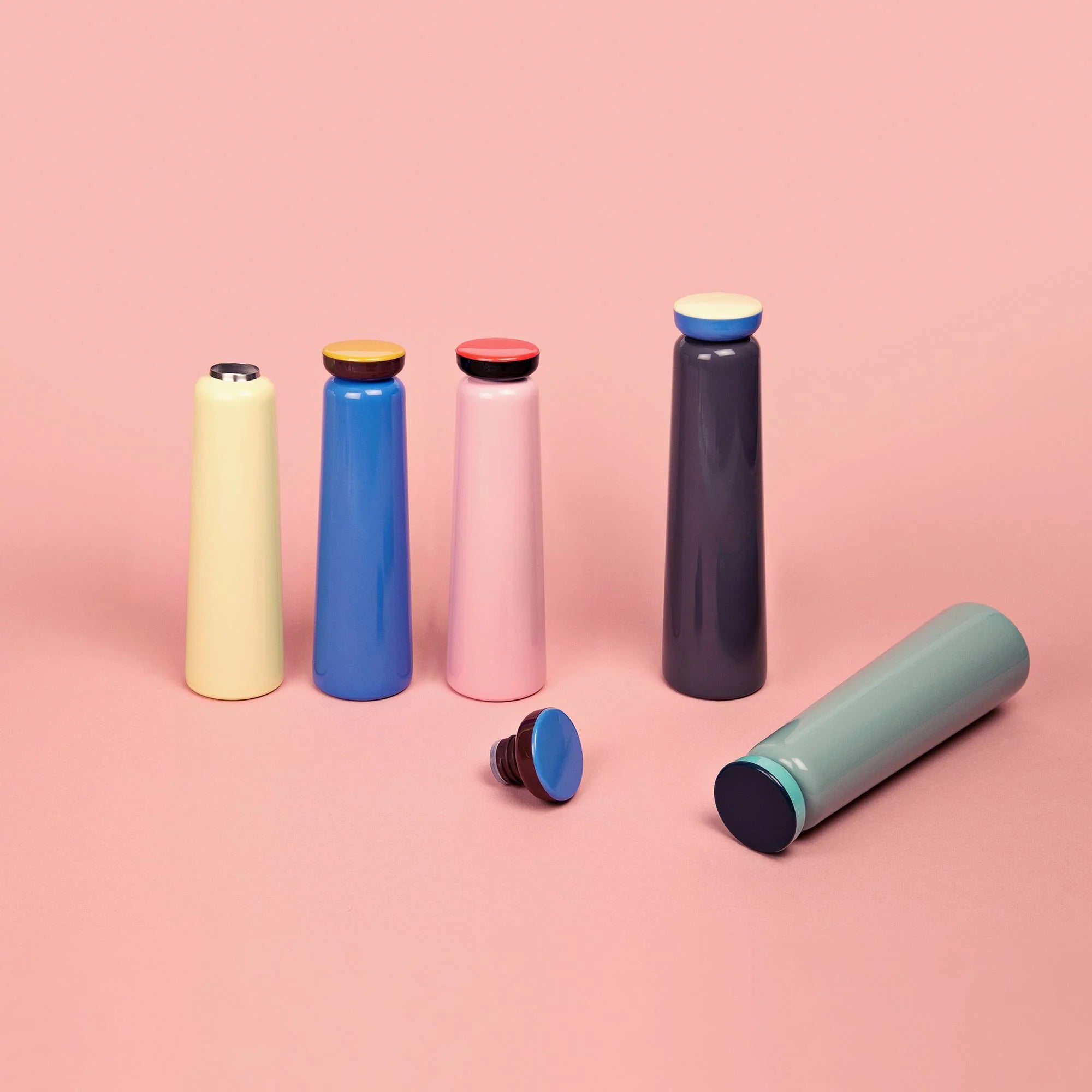 EXPLORE MORE
View all
Sold out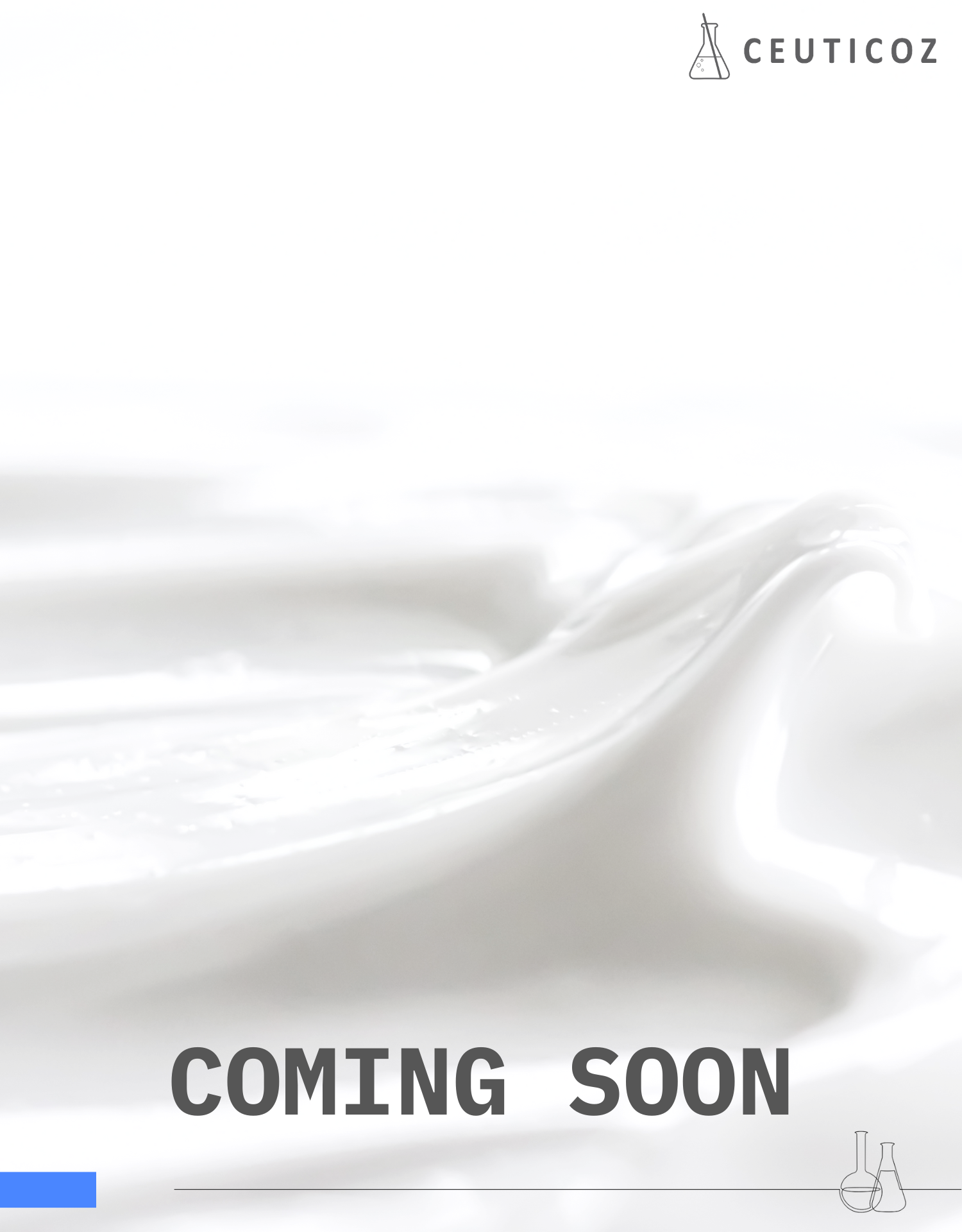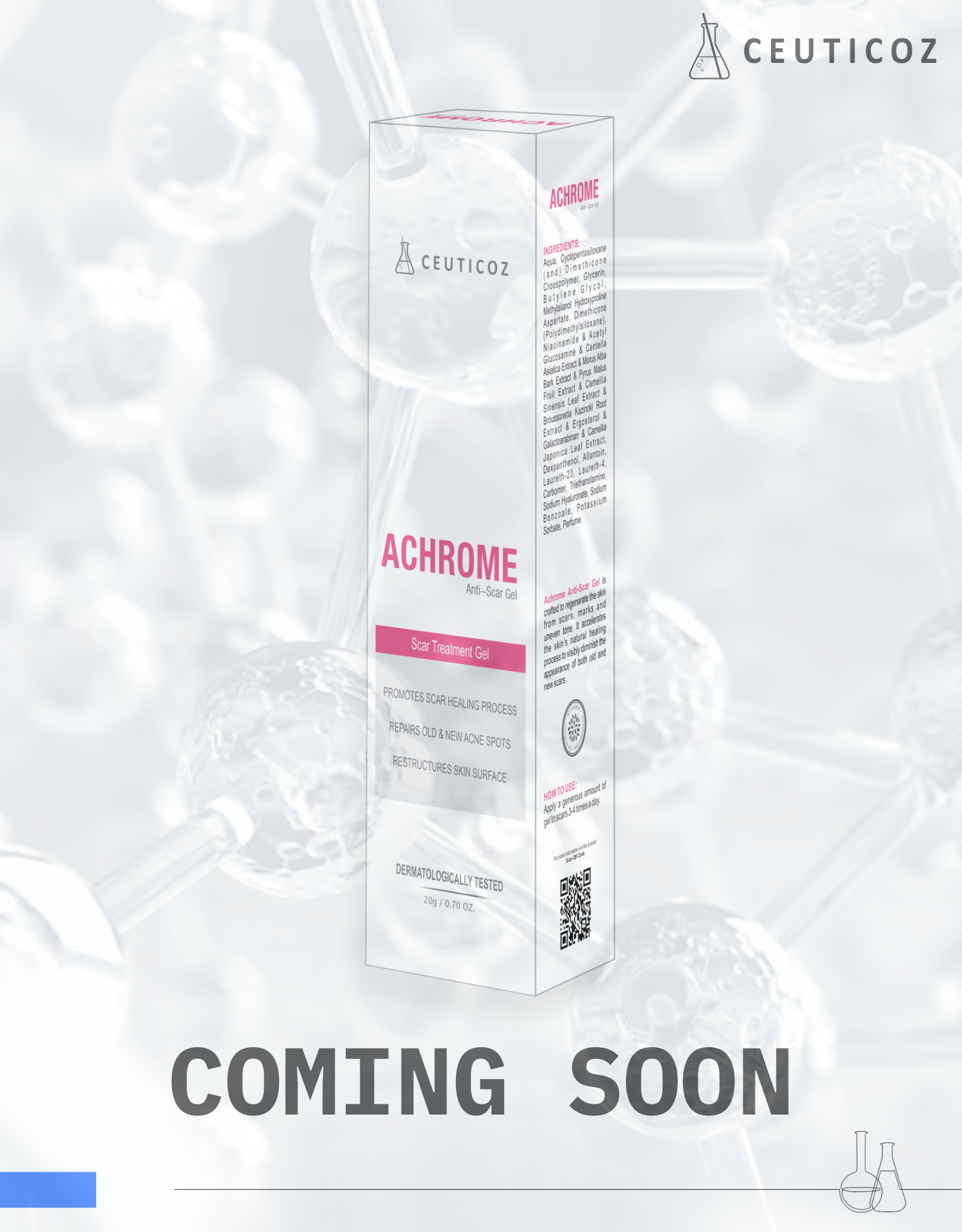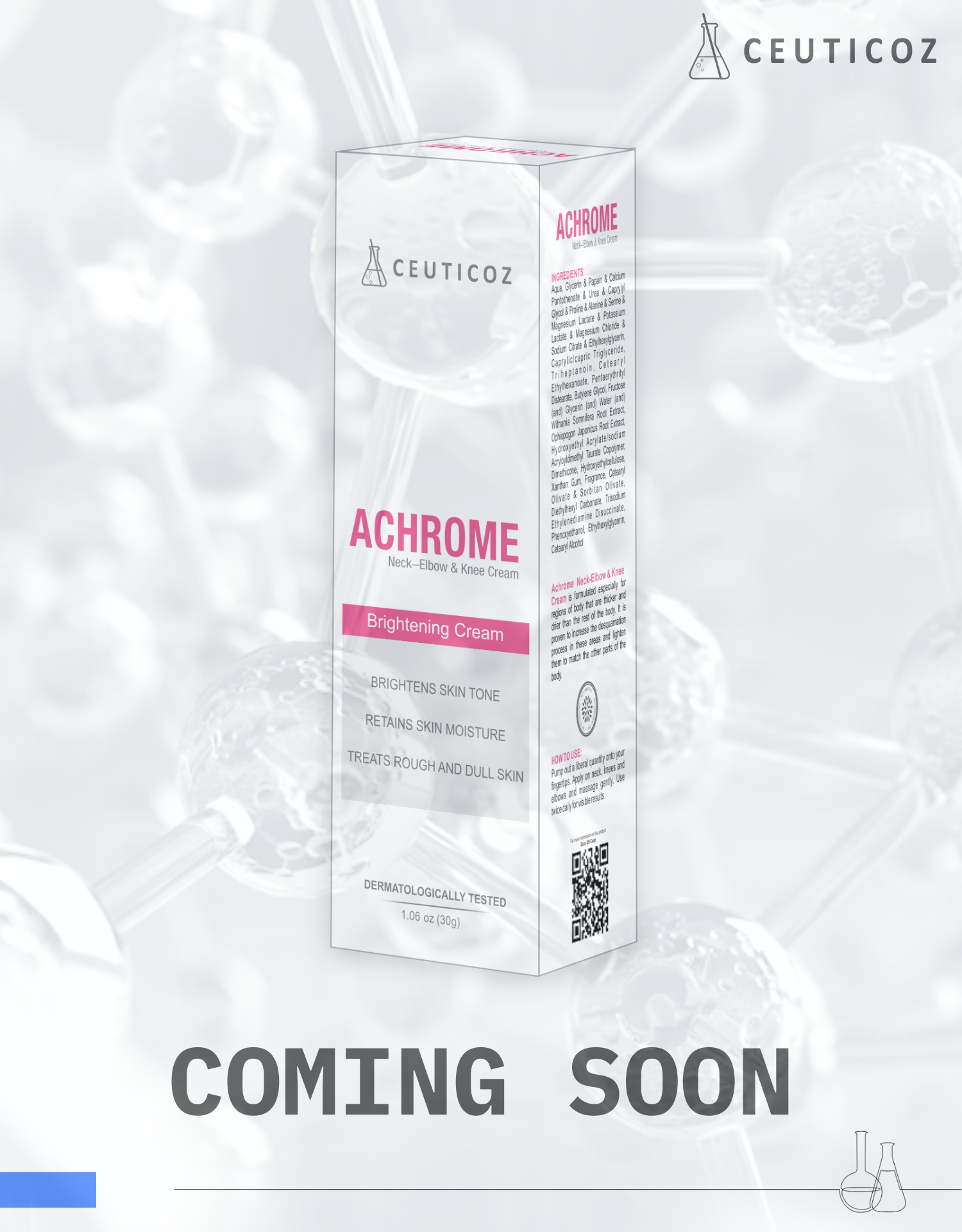 Sold out
Sold out
Sold out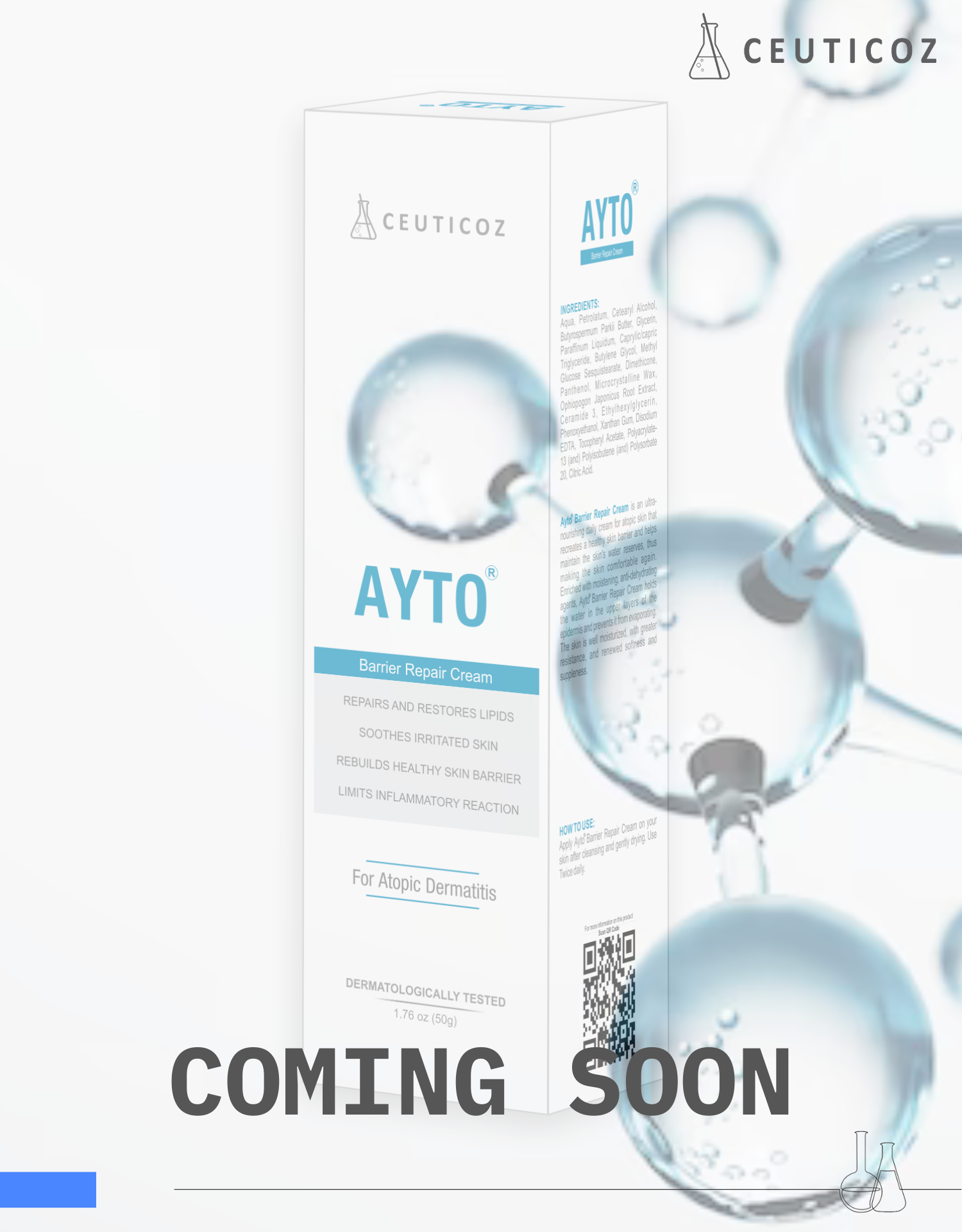 Sold out
Sold out
FAQ
HAVE A QUESTION? WE ARE HERE TO HELP

Our customer support is available Monday to Friday: 8am-8:30pm.
Average answer time: 24h