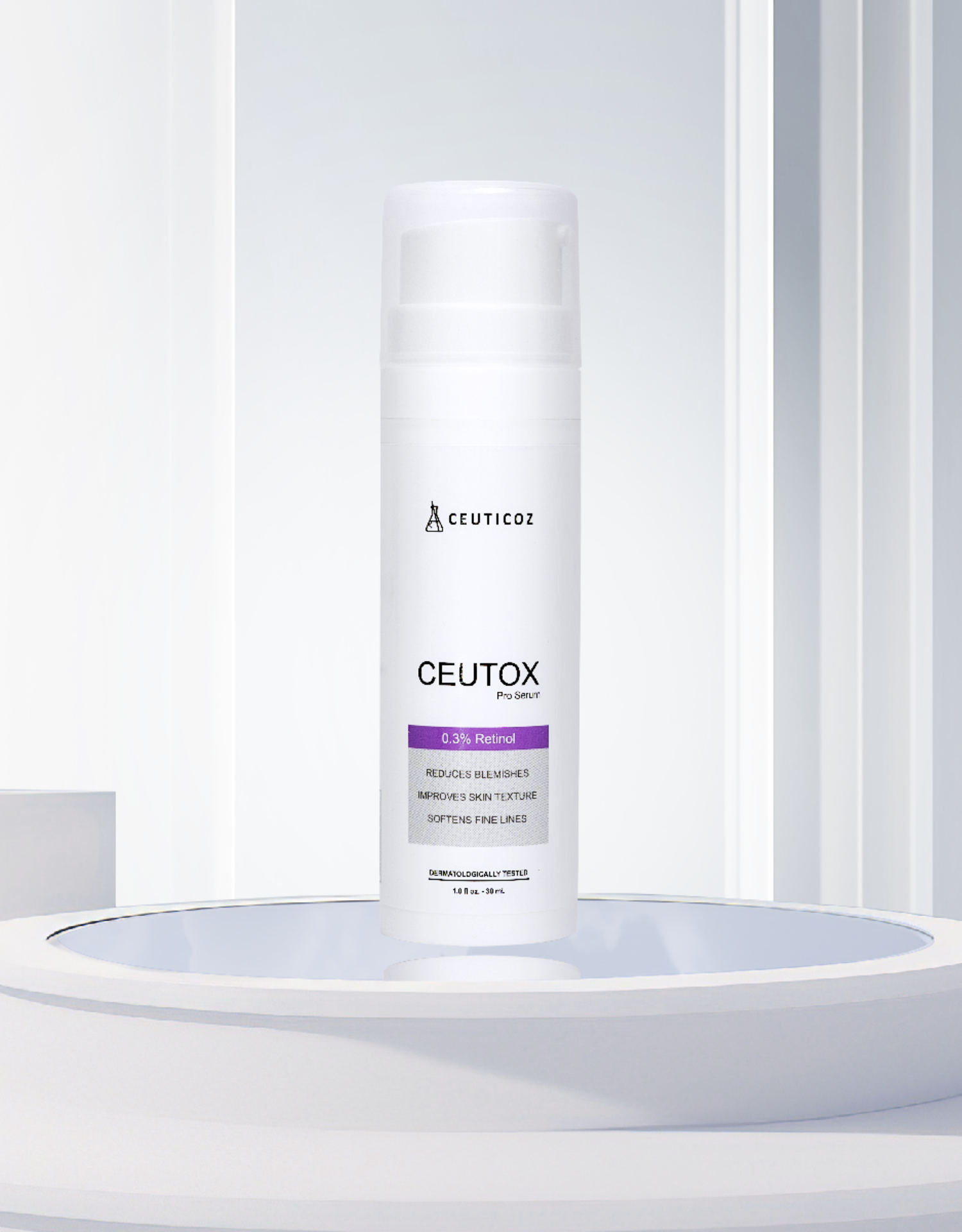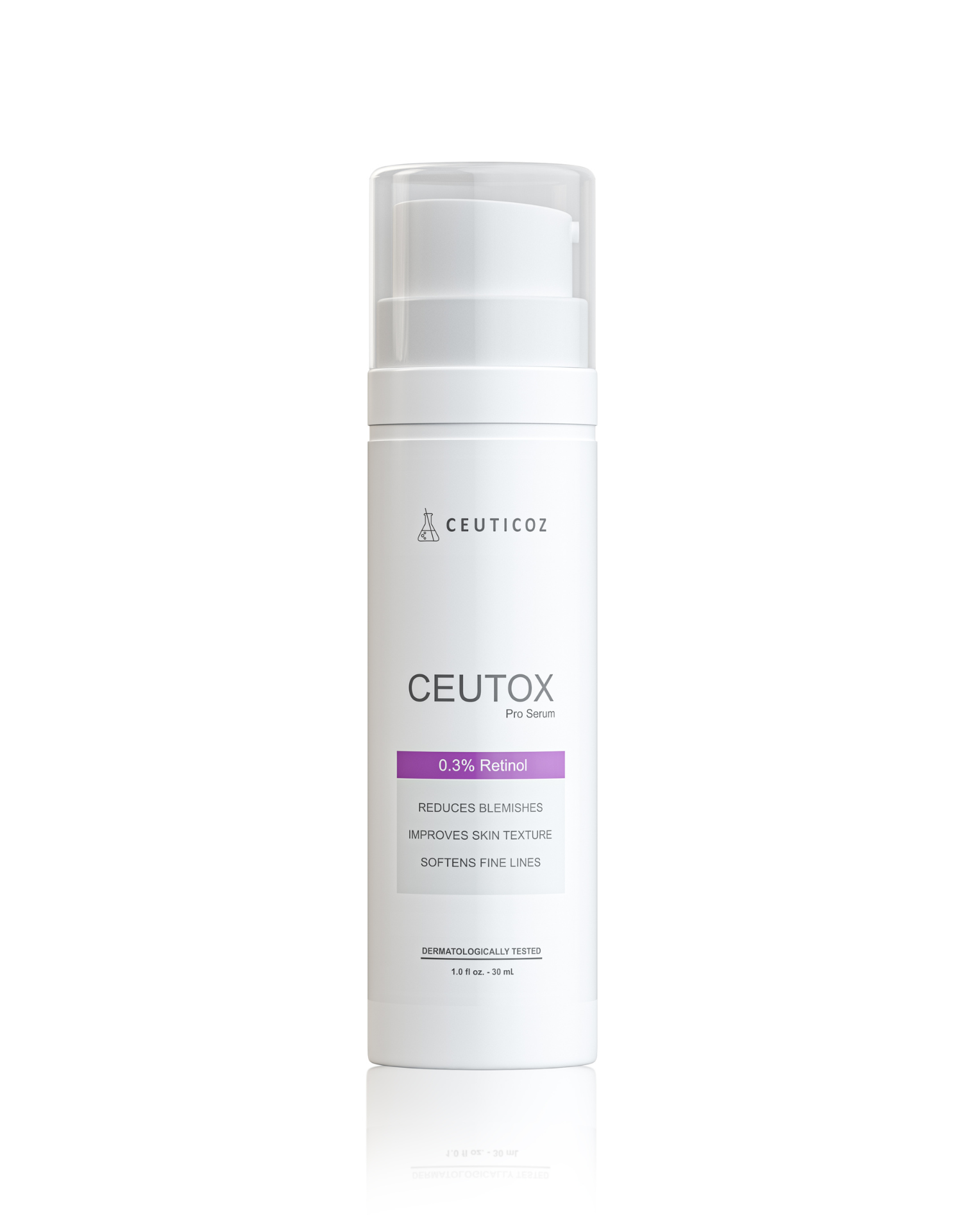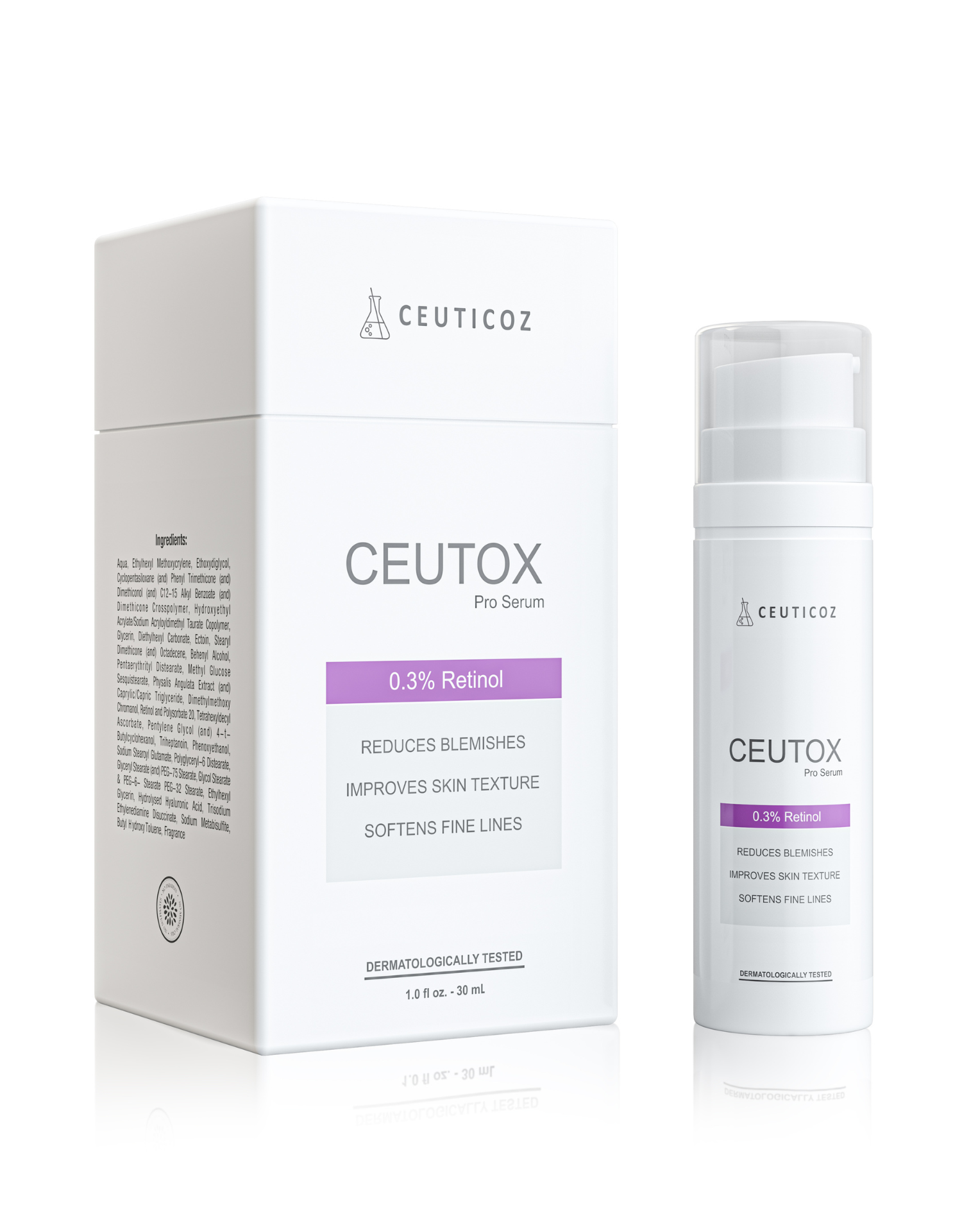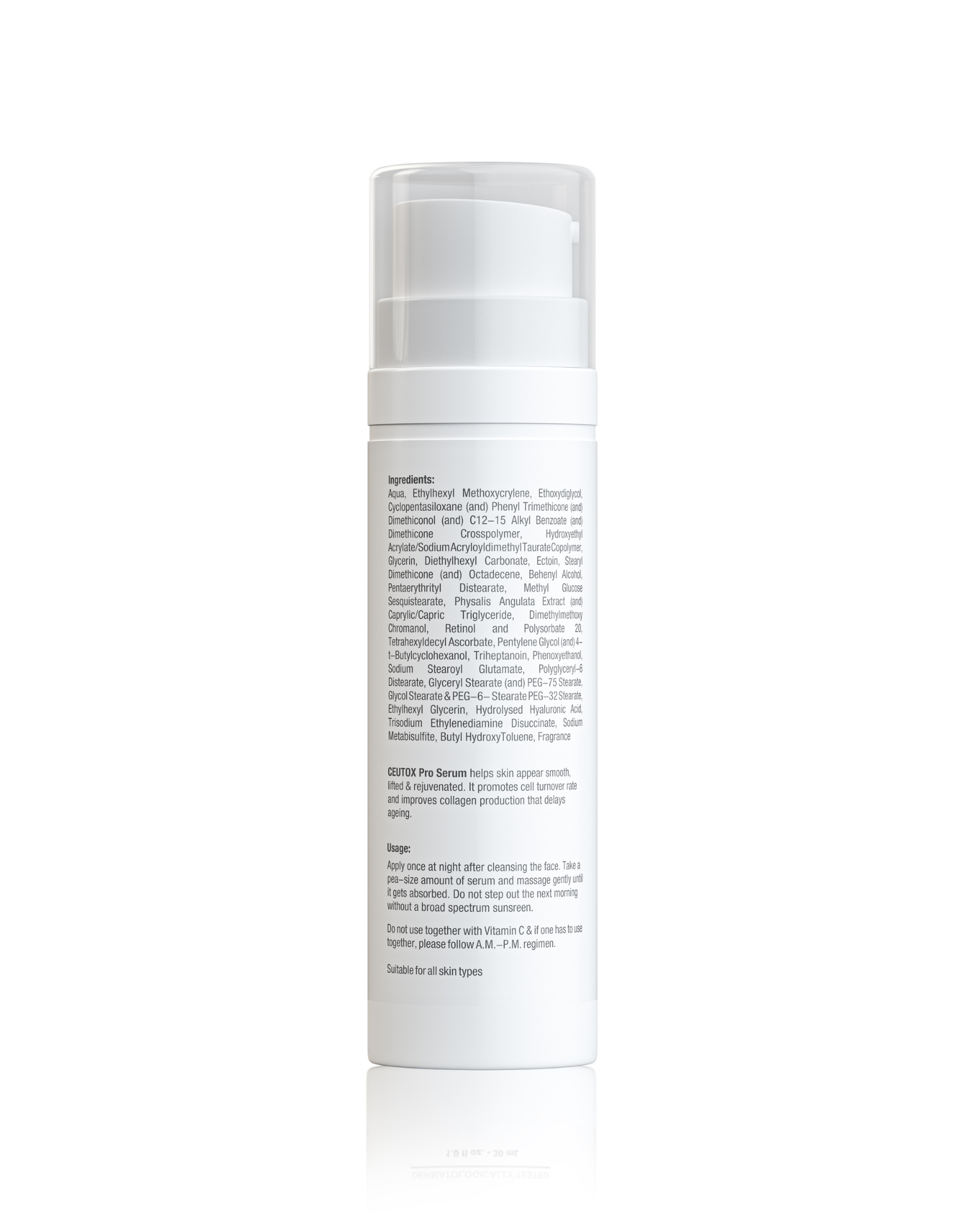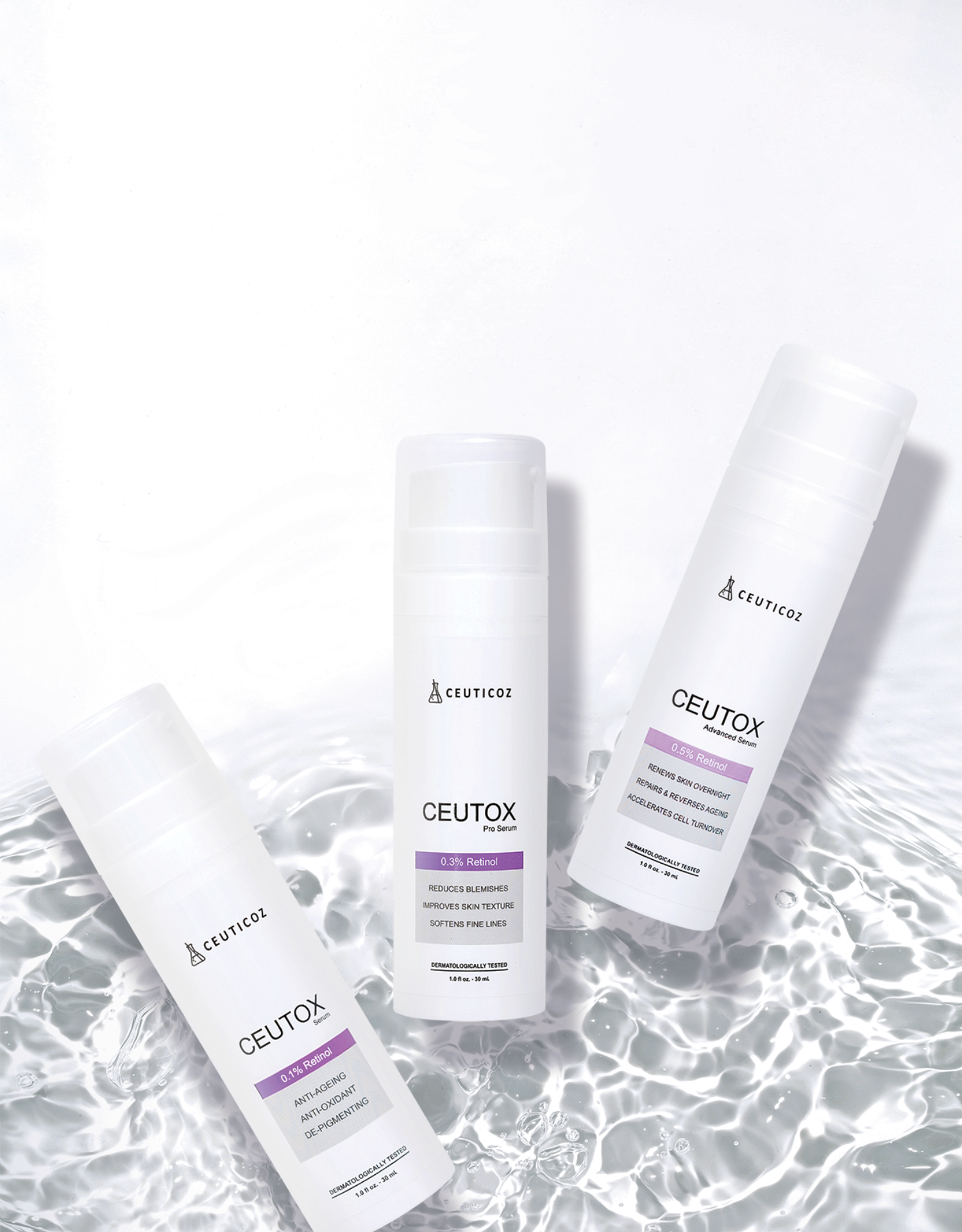 Ceutox Pro Cream Serum
0.3% Retinol, for all skin types, pH balanced, clinically tested ingredients, paraben free, targets skin aging and hyperpigmentation
Ceutox Pro Serum is enriched with retinol and a high concentration of antioxidants that works to address concerns around decrease in skin elasticity and susceptibility to discoloration and signs of aging such as wrinkles and fine lines. The serum stimulates collagen production and accelerates cell turnover resulting in a reduction of lines and wrinkles. It also rejuvenates and revitalizes aging skin promoting an even skin tone and improving overall texture.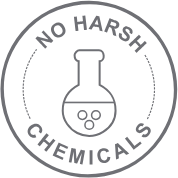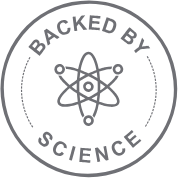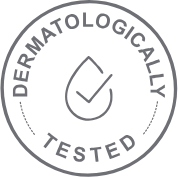 Enhanced Retinol bioavaiability
Reduces blemishes
Improves skin texture
Softens fine lines
Retinol
Physalis Angulata Extract
Hyaluronic Acid
Ectoin
Vitamin C
1. Apply and massage gently until absorbed.
2. Use once ONLY at night.
3. Follow with a broad spectrum sunscreen during daytime.
4. PM
Oily skin
Combination
Skin
Normal Skin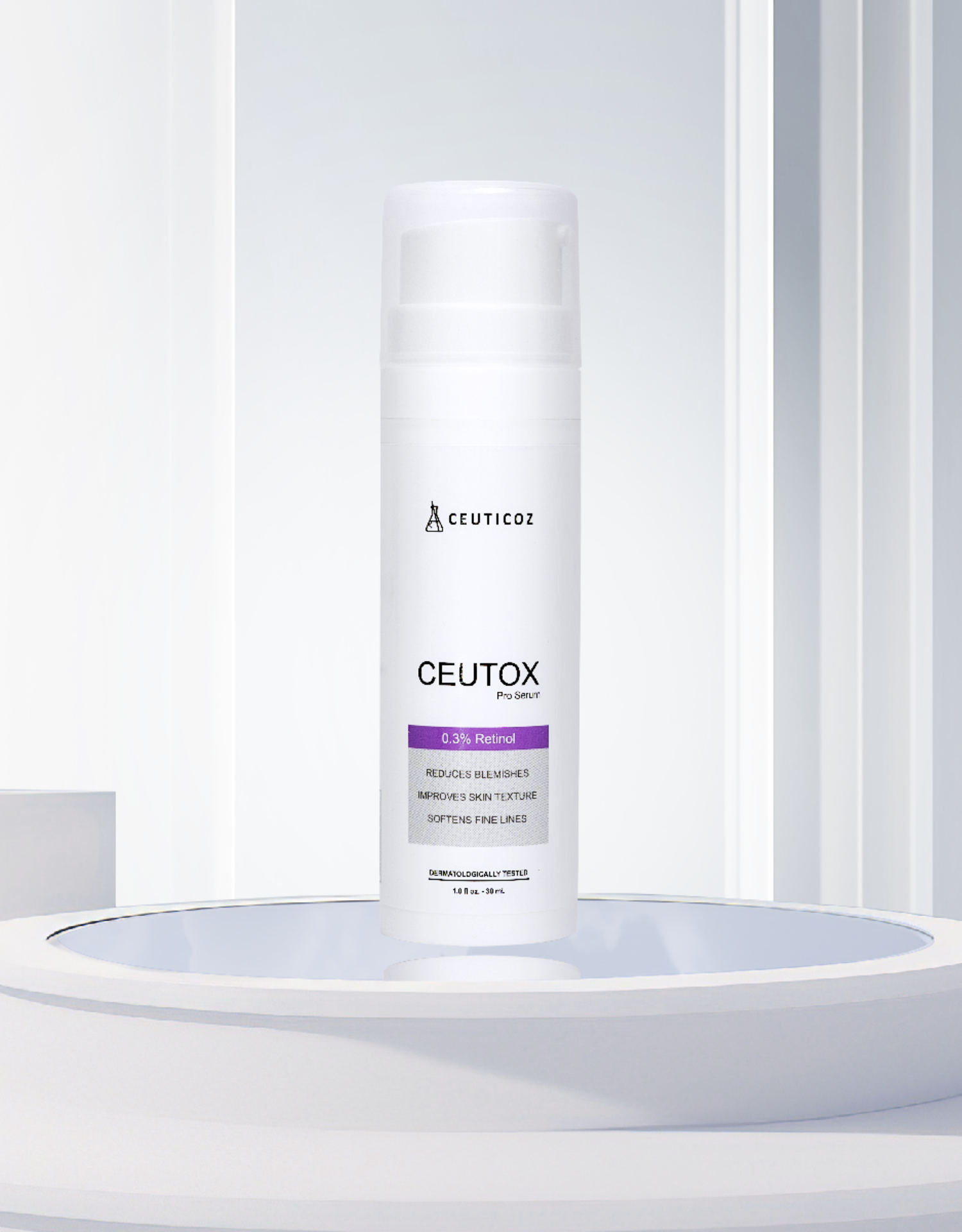 BEST PAIRED WITH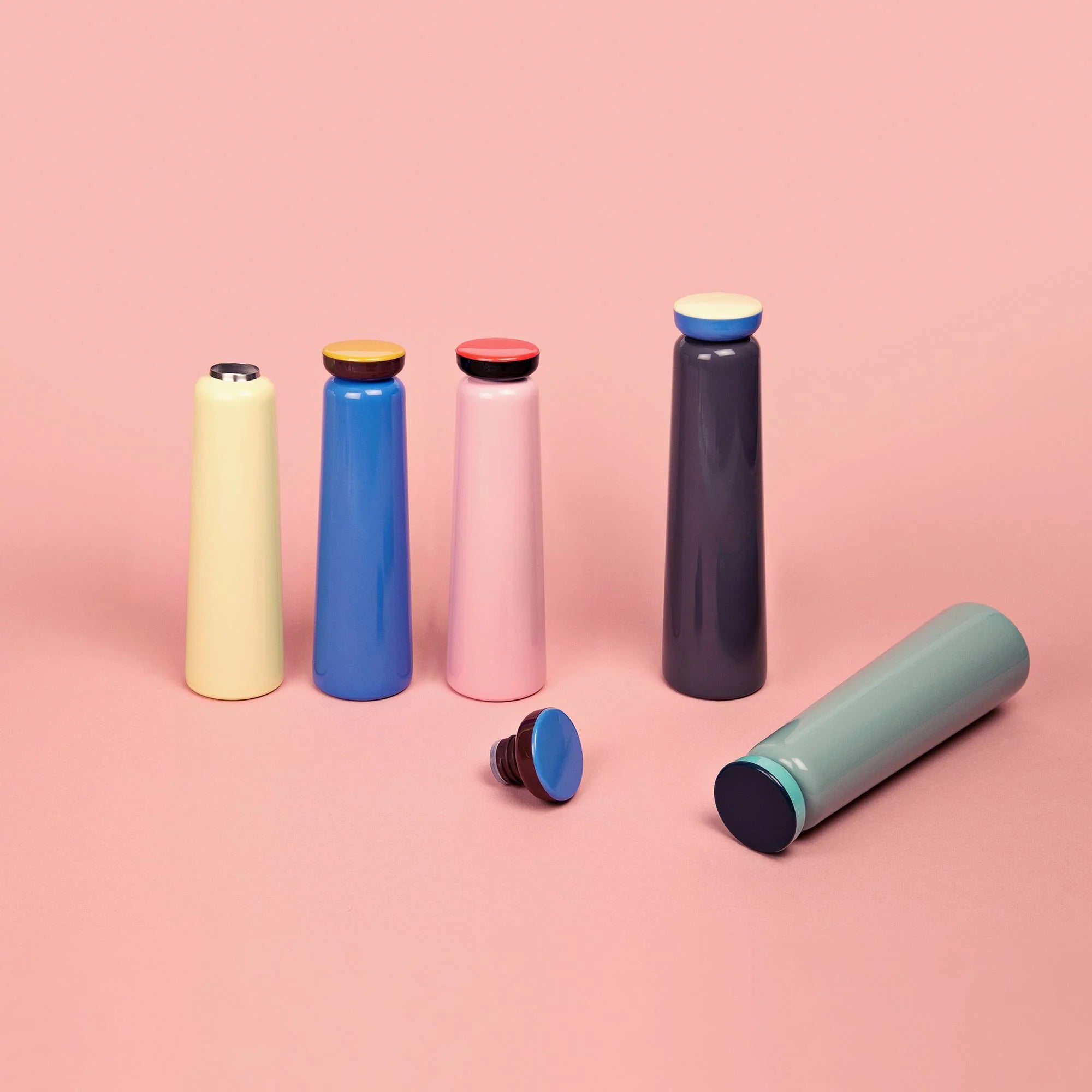 EXPLORE MORE
View all
Sold out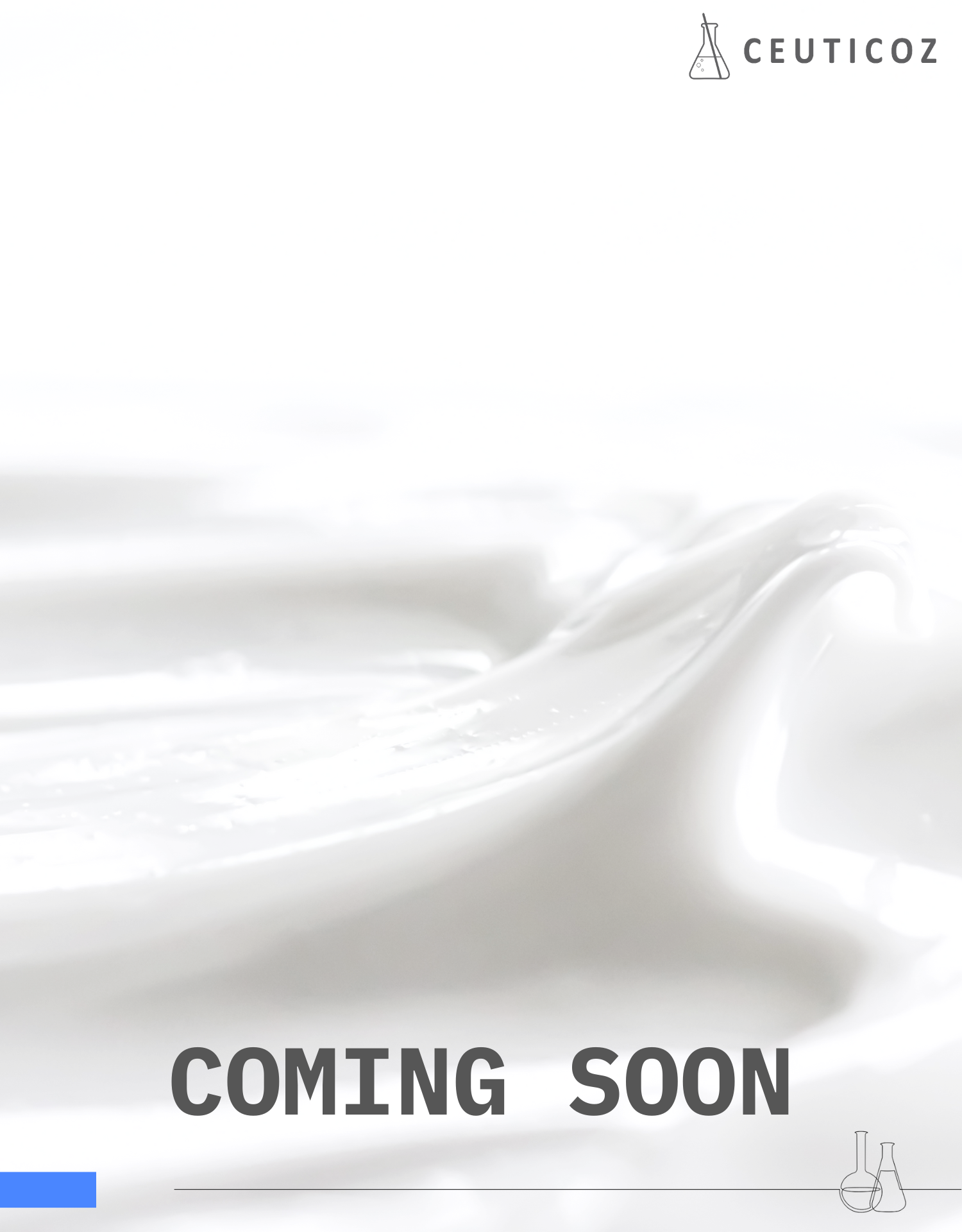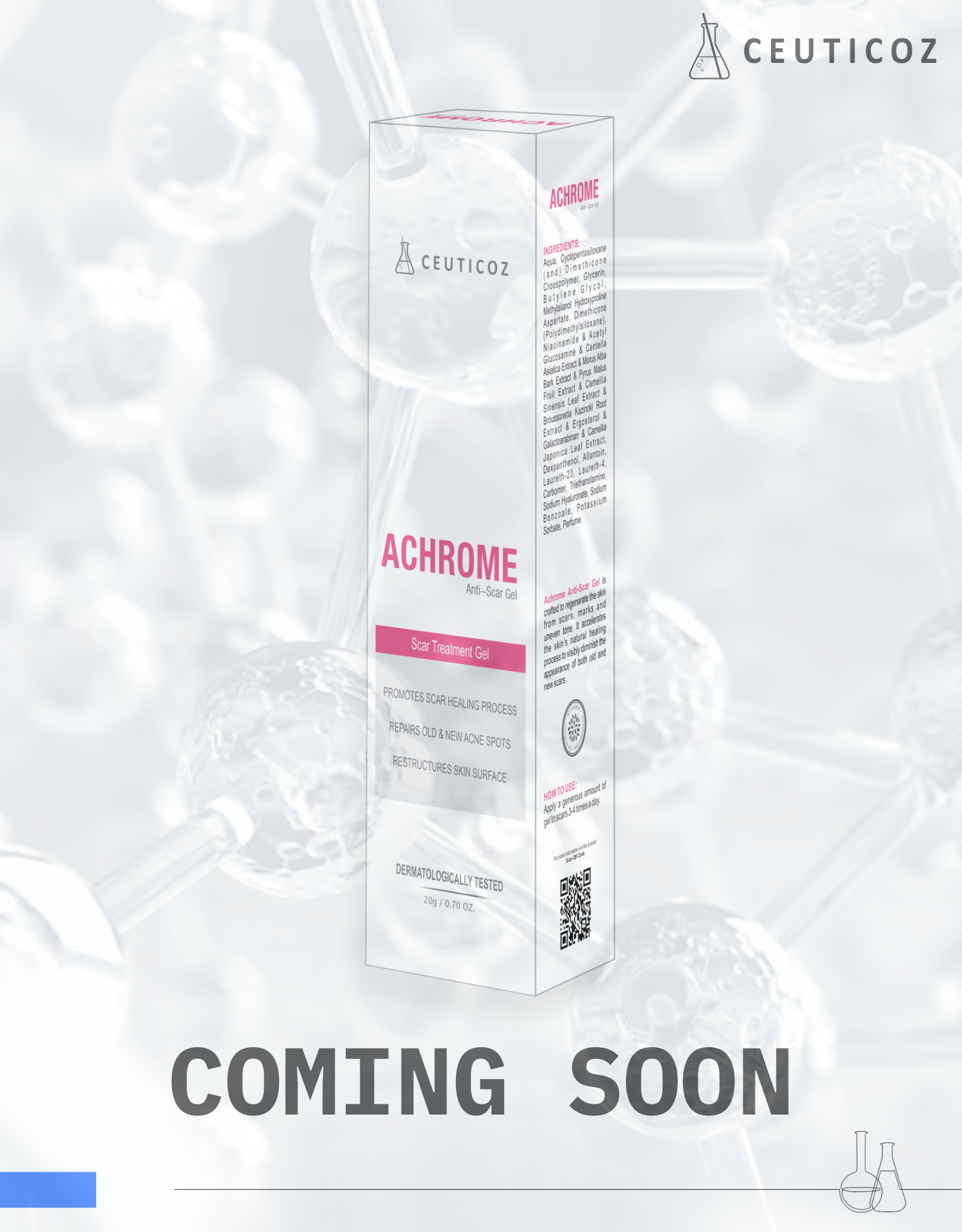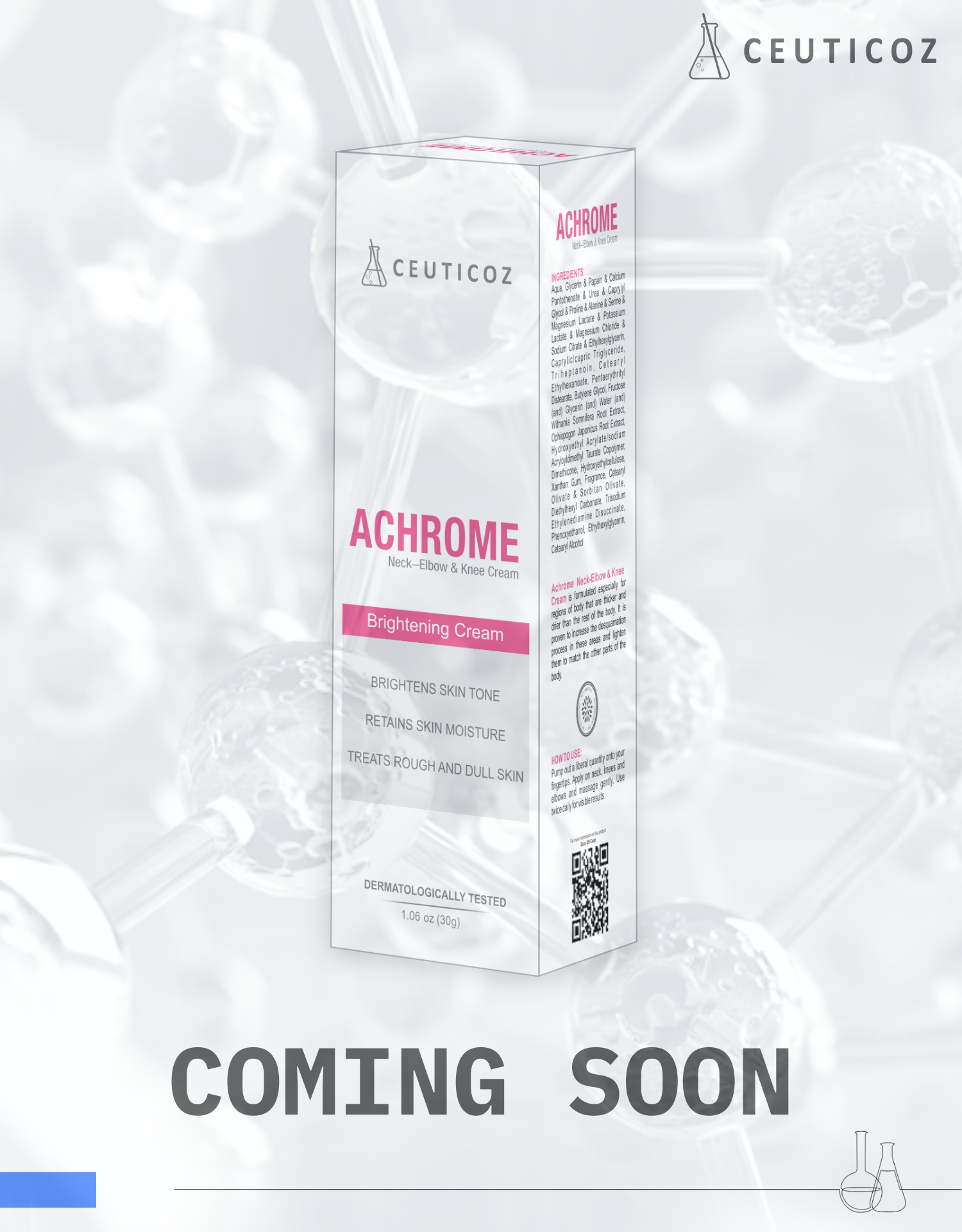 Sold out
Sold out
Sold out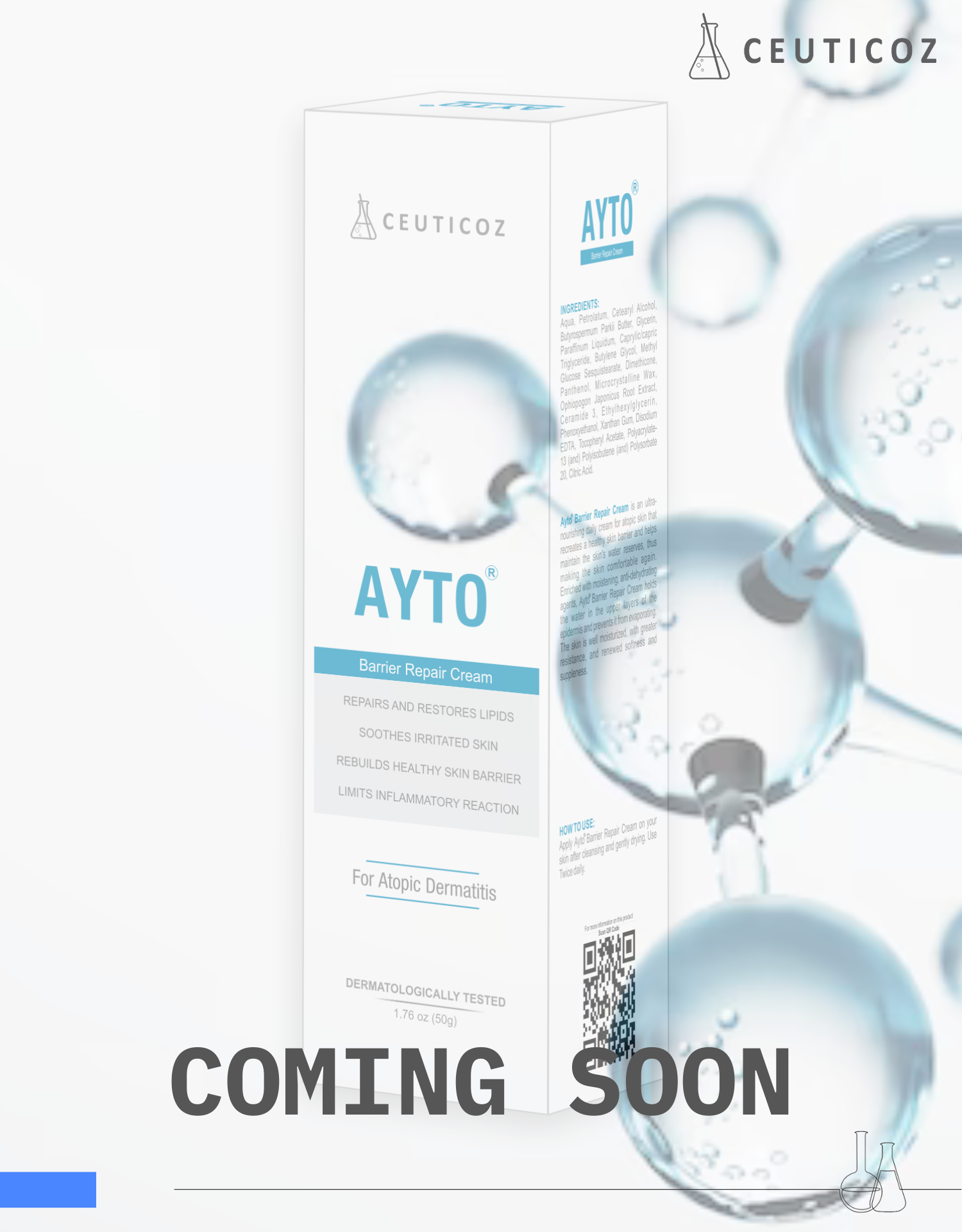 Sold out
Sold out
FAQ
HAVE A QUESTION? WE ARE HERE TO HELP

Our customer support is available Monday to Friday: 8am-8:30pm.
Average answer time: 24h